Life Hack: How to Keep Your Outdoor Space Clean
If you're looking for the most efficient way to keep your outdoor living space clean, well, we've got you covered. Let's show you how Duck Covers can protect your gear from all the elements, including dirt and debris.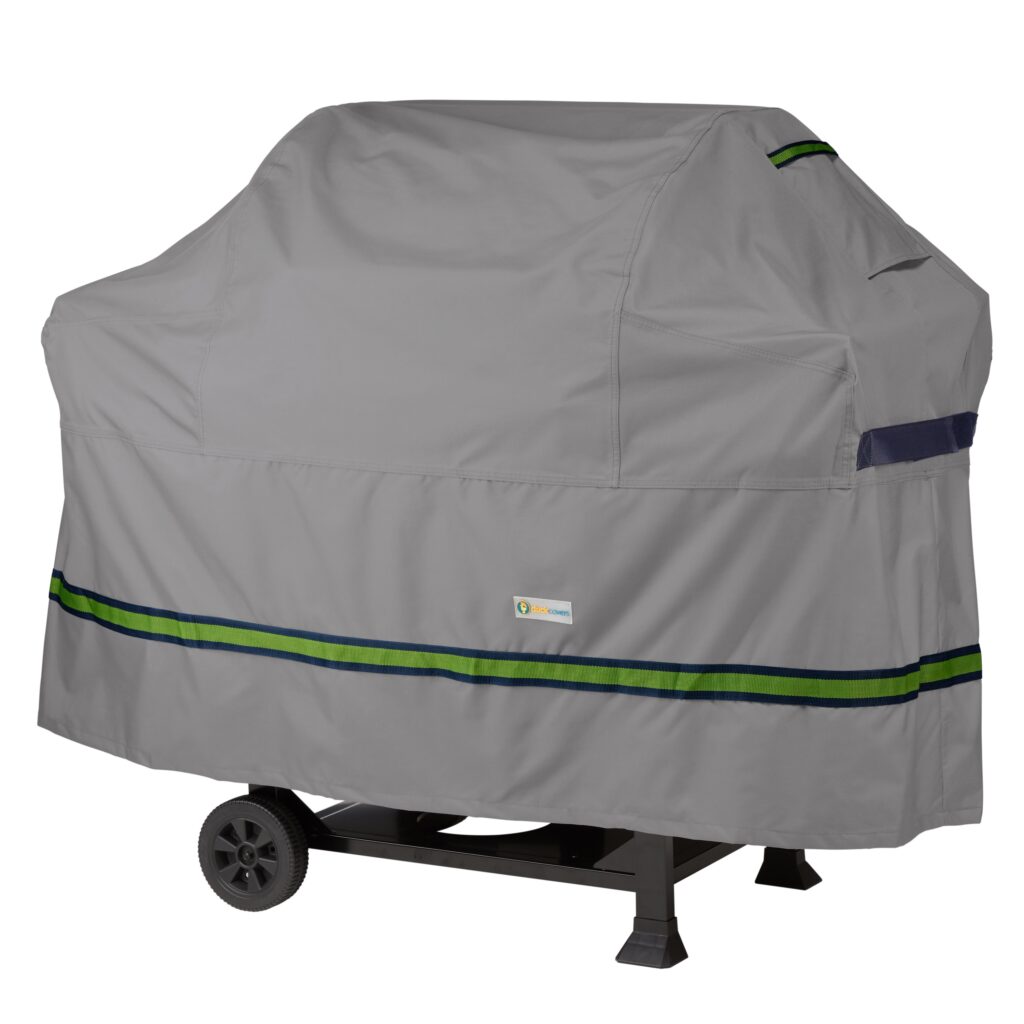 With a Soteria Waterproof Grill Cover, your grill will stay clean and shiny all year round. These covers protect your grill from dust, dirt, and sun, no matter what time of year. Our company is based in the Seattle area—so we know a thing or two about the rain! The durable fabric has a special waterproof backing that keeps everything dry and stops dirt from settling on your grill. We especially love how this cover keeps your grill clean while looking great all at once. The design includes a sporty webbed accent that looks fresh and modern.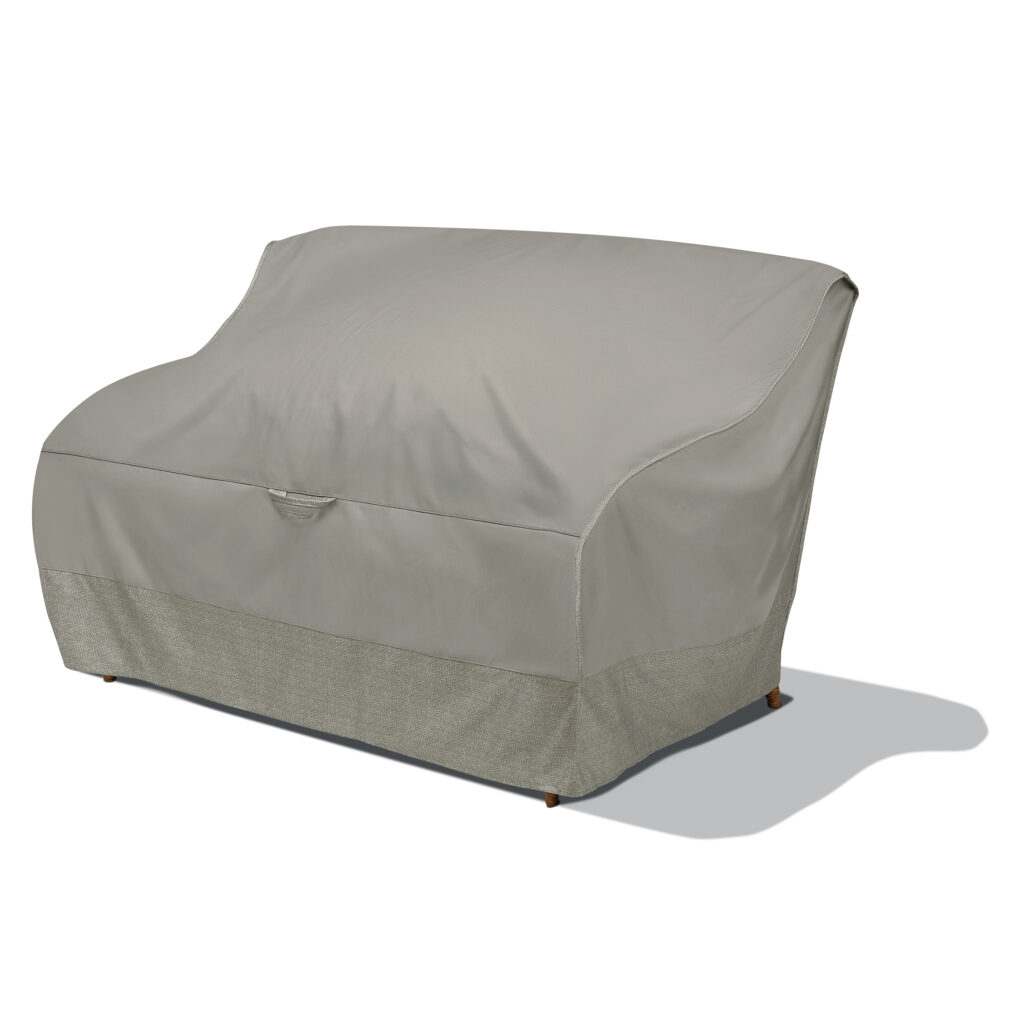 Our Weekend patio furniture covers are large, durable, and super easy to use. The exterior keeps your furniture clean and there is an extra bonus: an integrated Duck Dome, which is an airbag for your patio furniture. Inflate the bag and bingo! No more miniature lakes on top of your covered furniture. We also make sure our stitching is strong and ready for any type of weather conditions. Plus, we've got our covers covered! We include a no-hassle warranty so you can have extra peace of mind for every season.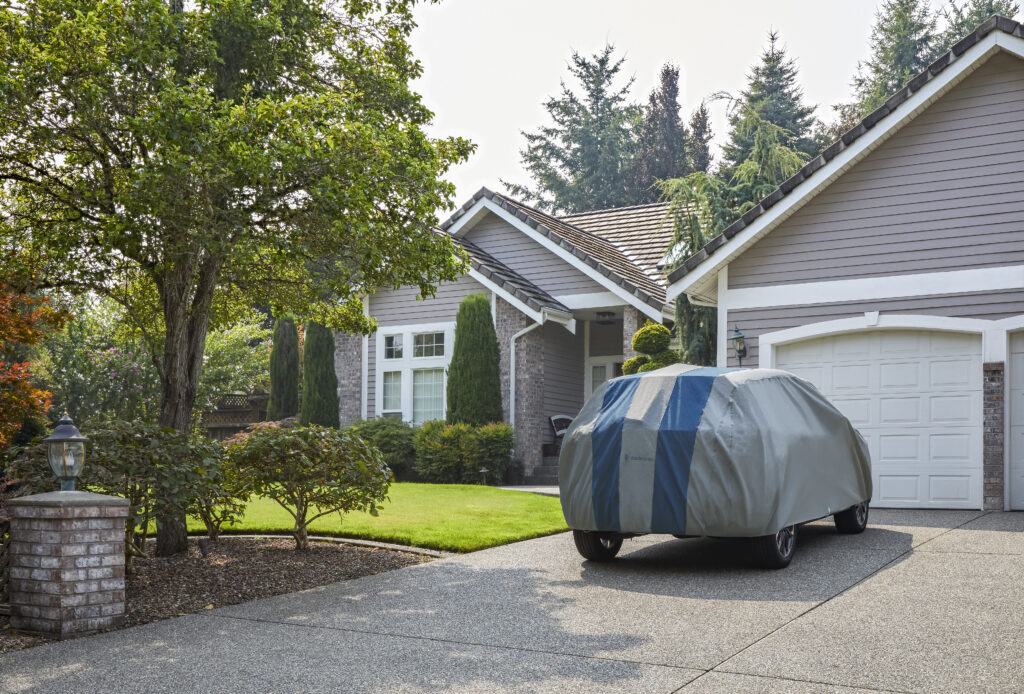 The Rally X Defender collection is truly a pro at defending your vehicle. Rally X Defender covers are made with a heavy-duty, water-resistant material. They are excellent at protecting your cars, trucks, and SUVs from bird droppings, tree sap, and mud. The Rally X Defender collection saves you time and energy, allowing you to get out there and enjoy the ride immediately.
Prevention is Key
When it comes to the outdoors, the best method for cleaning is to stay ahead of the game. Without covers, your spring cleaning will soon morph into summer cleaning…and fall cleaning…and cleaning every time you want to impress your guests when they arrive.
Ditch the cleaning products and stay on top of your cleaning schedule with Duck Covers. From patio furniture to outdoor grills, we got you covered.